Our Company started being involved in the screen printing business 25 years ago. Within a very short time, it managed to become the synonymous for innovation, constantly offering new ideas and solutions to meet the ever-increasing demands of the market.

In parallel, our Company has invested in modern equipment which, along with the highly trained and technologically qualified staff, constitutes an ongoing guarantee of fast and high-quality service of our customers.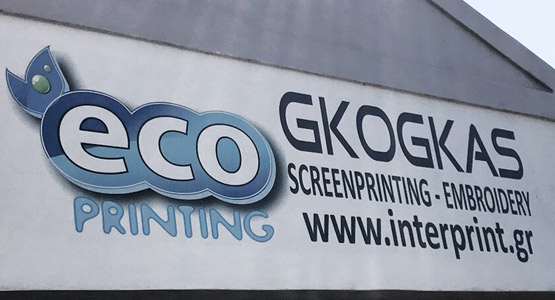 What is important to us
The focus on the customer combined with the excellent quality of our products and services is what we advocate of as a company. Our financial independence is an excellent basis to ensure these abilities in the long run. As a company, we are committed to a fair management of human resources.
Innovation plays the primary role within the company and ensures our future in our industry.
Sustainability is the foundation of our company and corresponds to our culture and identity as a modern business.
ALWAYS A STEP AHEAD - INNOVATION AND RELIABILITY - CONSISTENCY
To be always a step ahead of the market, to meet and even exceed the expectations of our customers, these are the challenges we have set. Future demands are met today with solutions which arise based on dynamic research and development. Continuous innovation, product development and excellent service to our customers. This is our company. Technological applications are of paramount importance to us for the optimum customer support and customer service results. There are few companies out there which show commitment to developing individual solutions for their customers like we do. The analysis and the test field play an important role in this process.
Our mission as a company describes what we do so as to achieve our vision. Moreover, it depicts a clear picture of what all our employees and business partners can expect from our company. We are a reliable company which caters to the needs of sports marketing, promotional gifts, clothes - tourism articles. The strength in innovation and the excellent quality of our products differentiate us on the market and ensure our profitable growth.
Our values set our direction and ensure that our behavior is internally and externally consistent and reliable. More specifically:
Respect: we show respect for each other
Responsibility: we are responsible for our actions
Reliability: we respect our agreements
Commitment: we give our very best
Corporate social responsibility
Maintaining good business practices which respect ethical principles is an important part of our philosophy. We acknowledge that as a responsible member of society we must develop and implement sound human-centered policies. Whether it is towards our employees or our partners, we struggle for 'social responsibility'.